Congress Candidates List:  The Indian political landscape is abuzz with excitement as the Congress party unveils its list of candidates for the upcoming elections in Madhya Pradesh (MP), Chattisgarh, and Telangana. This move has generated significant interest, with political enthusiasts and citizens eager to learn more about the potential leaders who could shape the future of these states.
Congress Candidates for Madhya Pradesh
In Madhya Pradesh, Congress has announced a formidable lineup of 144 candidates. Notably, the former Chief Minister, Kamalnath, has been nominated as the candidate from Chhindwara. His candidacy has drawn considerable attention, given his extensive political experience and influence in the state.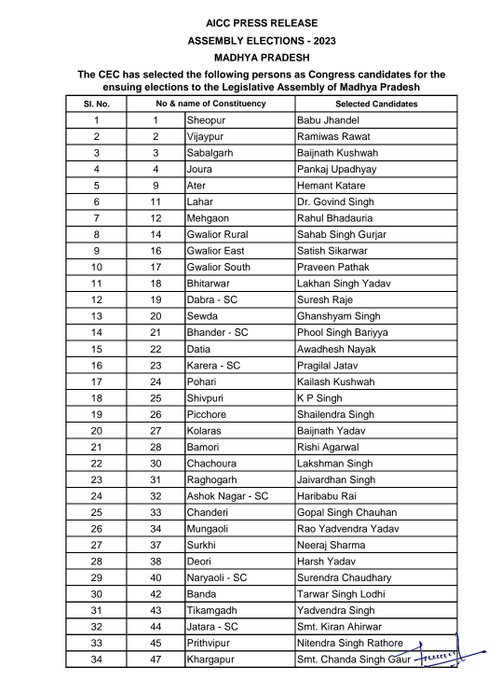 Chattisgarh's Contenders
The Congress party in Chattisgarh has nominated 30 candidates for the upcoming elections. Some of the key contenders include Amarjeet Bhagat from Seetapur (a safe seat), Umesh Patel from Kharsia, Jay Singh Agrawal from Korba, and Charan Das Mahant from Sakthi. The list also features several candidates from constituencies marked as 'safe seats,' underlining Congress's strategy to secure a strong presence in the region.
Bhupesh Baghel, the Chief Minister of Chattisgarh, will be contesting from the Patan seat, intensifying the political battle in this state.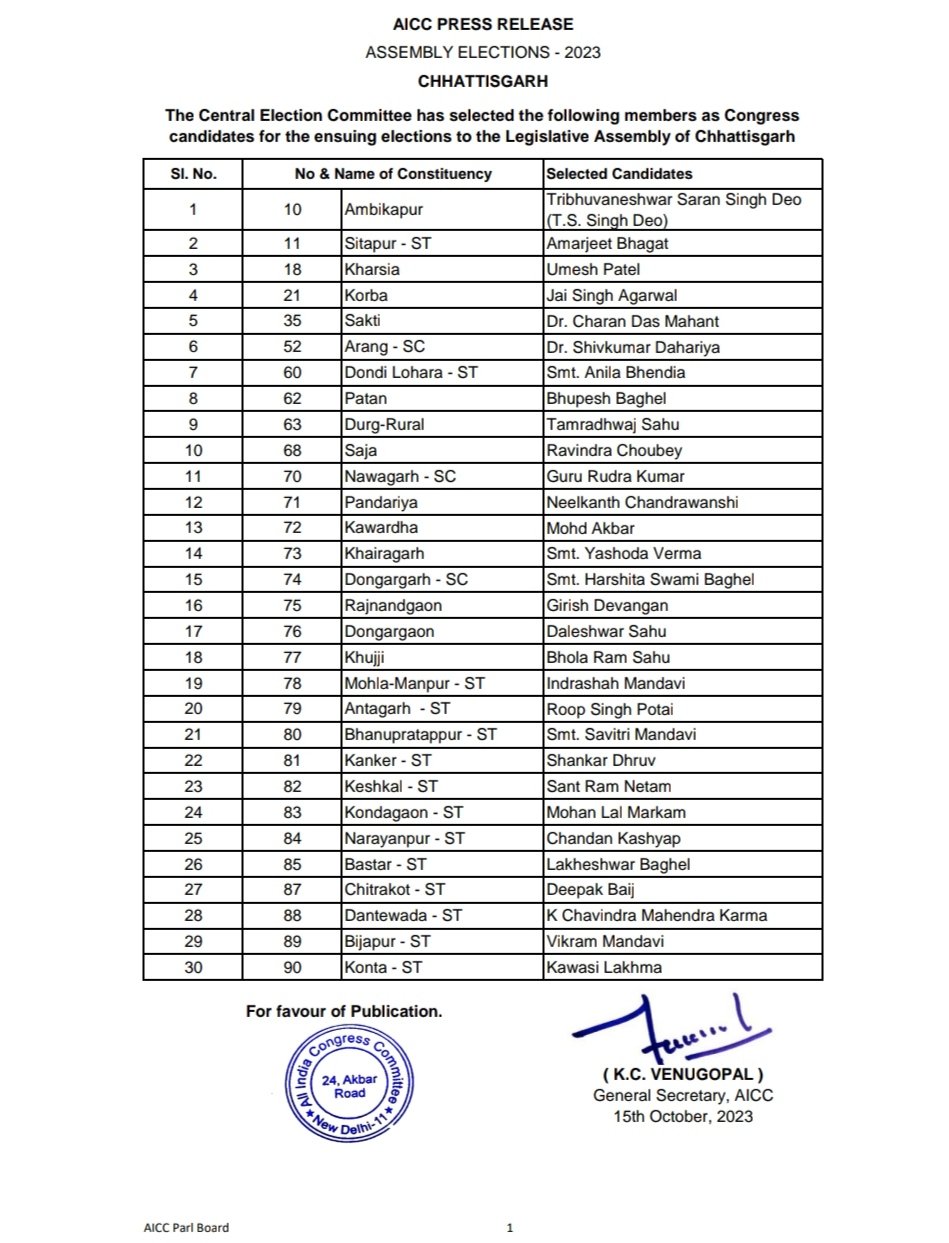 Telangana's Political Roster
Telangana will witness a contest with 55 Congress candidates, each vying to make their mark in this Southern state. Prominent names include Vinay Kumar Reddy from Armoor, Srihari Rao from Nirmal, Sudarshan Reddy from Bodhan, and Sunil Kumar from Balkonda. The Congress list covers constituencies from various regions, reflecting the party's commitment to field strong candidates across Telangana.
Congress's Focused Strategy
The Congress party's selection of candidates underscores its intent to secure a strong presence in these crucial states. The list includes candidates from both high-stake and safe-seat constituencies, demonstrating a well-thought-out electoral strategy.
As the election season unfolds, these candidates will engage in fierce political battles, and their performance will significantly impact the future of MP, Chattisgarh, and Telangana. Stay tuned for the latest updates and in-depth analyses as we closely follow the electoral dynamics in these states.
In conclusion, the Congress Candidates List for MP, Chattisgarh, and Telangana has set the stage for a riveting electoral battle. With a mix of experienced leaders and fresh faces, the Congress party aims to make its mark in these states. As the elections draw near, the political landscape promises to be both exciting and transformative. Keep a close watch on these developments, as the results could have far-reaching implications for the future of these regions.